DIRECTV SOLUTIONS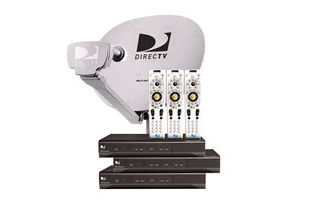 The trend is clear – people now expect the same TV entertainment experience that they enjoy at home wherever they are at – hotel guestrooms, hospitals, colleges, and more.  Because of this, hotels and other establishments have a growing necessity to offer the latest high definition (HD) TV technology with an abundant selection of popular programming channels.  This evolution is critical to meet people's expectations and keep customer satisfaction scores high, which in turn helps to increase your revenues.  This trend is growing rapidly and as a result, national hotel chains are modifying TV programming standards adding HD requirements.  Other markets such as healthcare and education are following this trend as well.  DIRECTV has advanced solutions to meet these needs today, offering a great variety of programming packages that include a vast array of crystal clear HD channels. DIRECTV offers over 100 HD channels of the best sports, news, and entertainment programming.
Flagstaff is a proud partner and primary national dealer for DIRECTV.  Flagstaff professionally designs, installs and supports a variety of high quality, customized delivery systems to meet the specific needs of each property.  A Flagstaff team member will work with you to understand and address the specific needs of your property, and your unique budget, to create a solution that will fulfill the TV experience your customers are demanding.  This is the Flagstaff difference!
CHOOSE THE RIGHT DIRECTV SOLUTION FOR YOUR PROPERTY
Centralized Headend System
A centralized headend system will deliver a customized line-up of channels to all of the TV's it is connected to. The core benefit of our central headend systems is that they don't require any additional equipment in any of the rooms or at the location of the TV's. They work with a variety of wiring designs, and are built to your property's specifications to deliver a customized amount of HD and/or SD channels.  With this solution, the property will have the ability to create a specific programming channel line-up consisting of all of the most popular channels. In essence, it is like creating a "favorites list" to deliver to your customers.  This is an affordable and flexible low-maintenance solution that will keep your customers entertained.
Summary of key benefits:
No equipment in the rooms
Available in Standard Definition, 100% High Definition or a combination of the two
Customizable Channel Line-up
Custom, Private Channel Capability
Electronic Programming Guide Available
One headend can deliver to 1000's of rooms
Remote Monitoring Capability
DIRECTV Residential Experience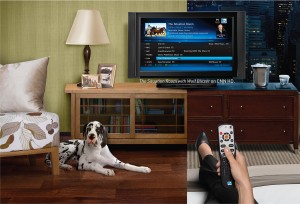 The new DIRECTV Residential Experience (DRE) platform brings a true home-away-from-home TV experience to hotels, healthcare facilities and more. This platform utilizes DIRECTV'S latest distribution equipment and small HD receivers to deliver the same great TV experience your customers love at home, in your guestrooms.  Available in both a Managed, and Unmanaged version, this system does not require bulky headend equipment and is very space and energy efficient. The managed version adds a customized Management Control Server (MCS) and network to the installation allowing for a vast array of customized features and options.  Also, since DRE delivers the same familiar channels and electronic program guide they are used to seeing in their homes; your customers will feel more comfortable and will be able to find exactly what they want to watch easier than ever.  They will have access to over 100 channels included in the DIRECTV residential channel lineup, with most available in HD.  Exclusively at DIRECTV – the DIRECTV Residential Experience platform delivers the best, most complete TV entertainment experience available in the market, and is sure to not only delight your guests, but make them want to come back.
Summary of key benefits:
Over 100 Crystal Clear HD Channels
Simplified, Anti-Microbial Remote (Less Buttons)
Custom Branded Interactive Programming Guide
Management Control Server
Customized Channels Lineups
Custom, Private Channel Capability
Guest Messaging functions
Parental Controls
No Pro:Idiom TVs Required for HD content
Remote Monitoring Capability
To access DIRECTV HD programming, HD Access fee and HD equipment are required. Number of HD channels varies by package. DIRECTV programming, pricing, terms and conditions subject to change at any time. Taxes not included.
2014 DIRECTV, LLC. DIRECTV and the DIRECTV for Business logo are trademarks of DIRECTV, LLC.